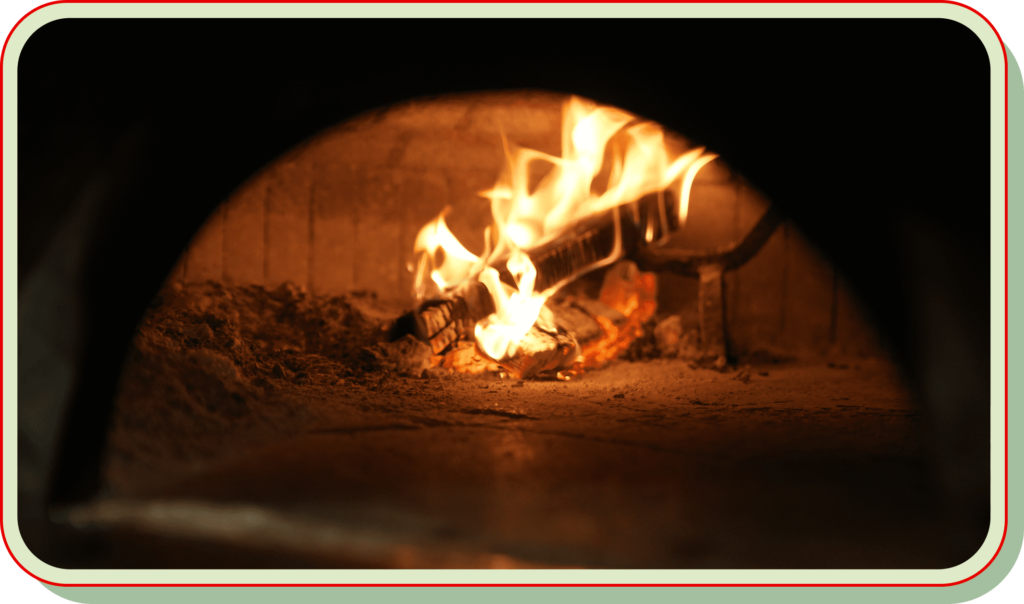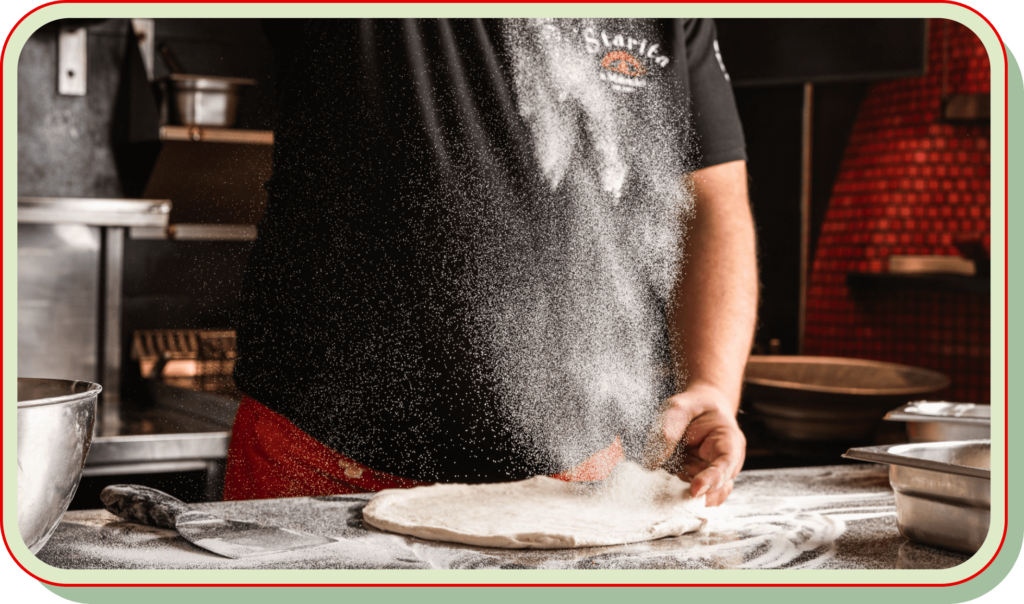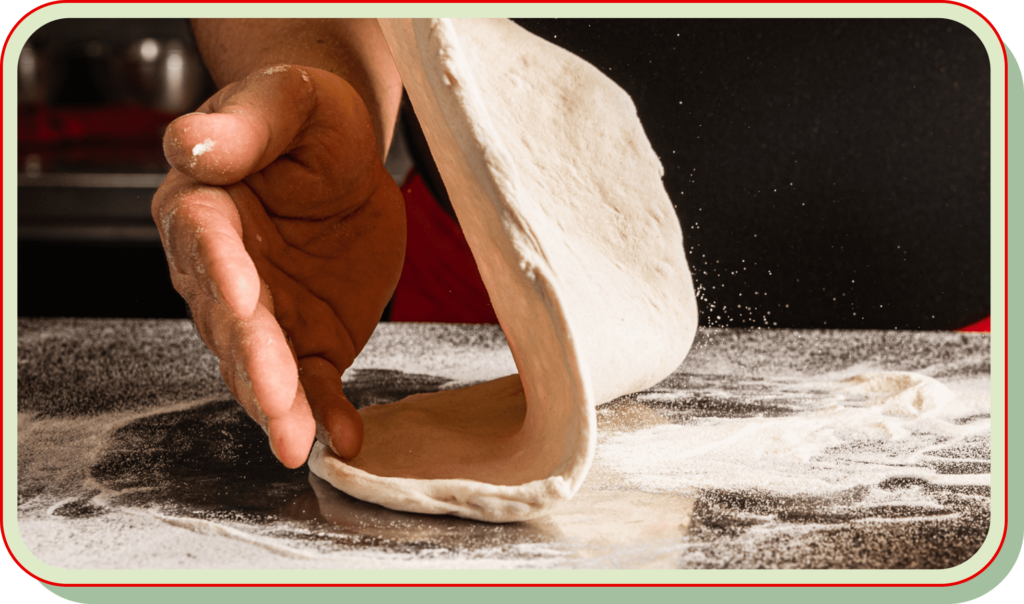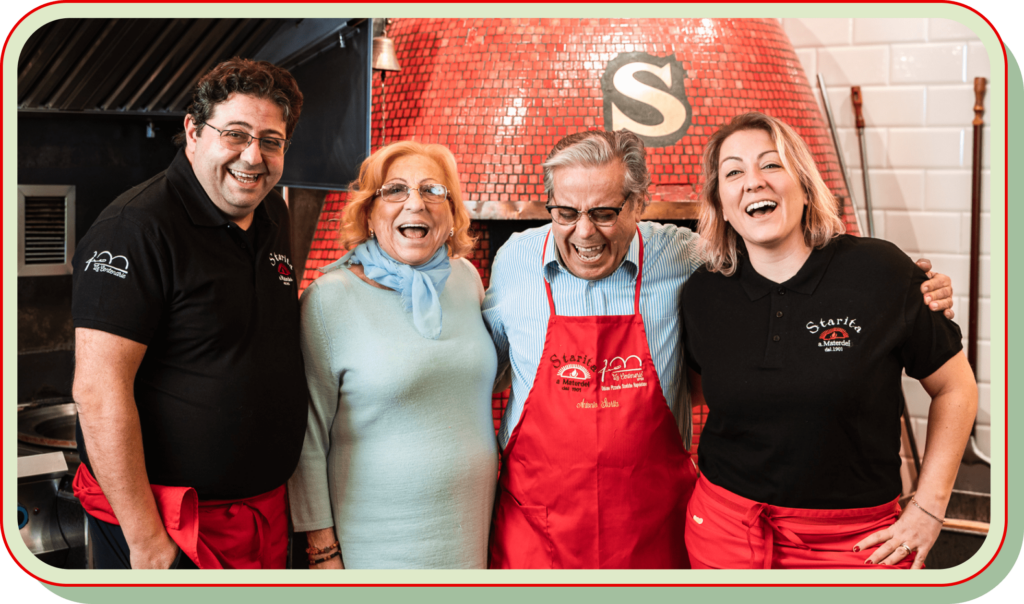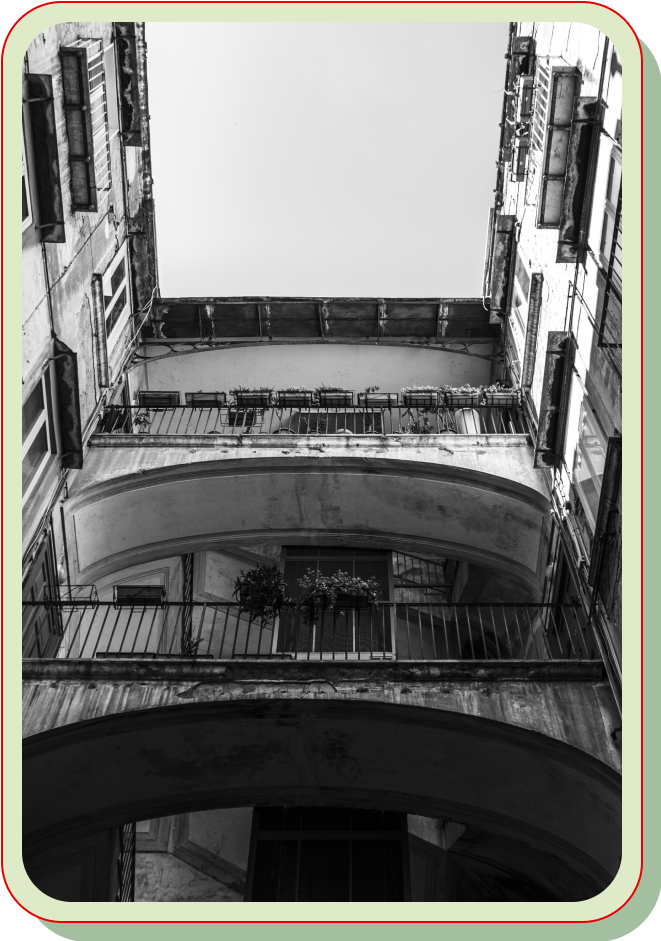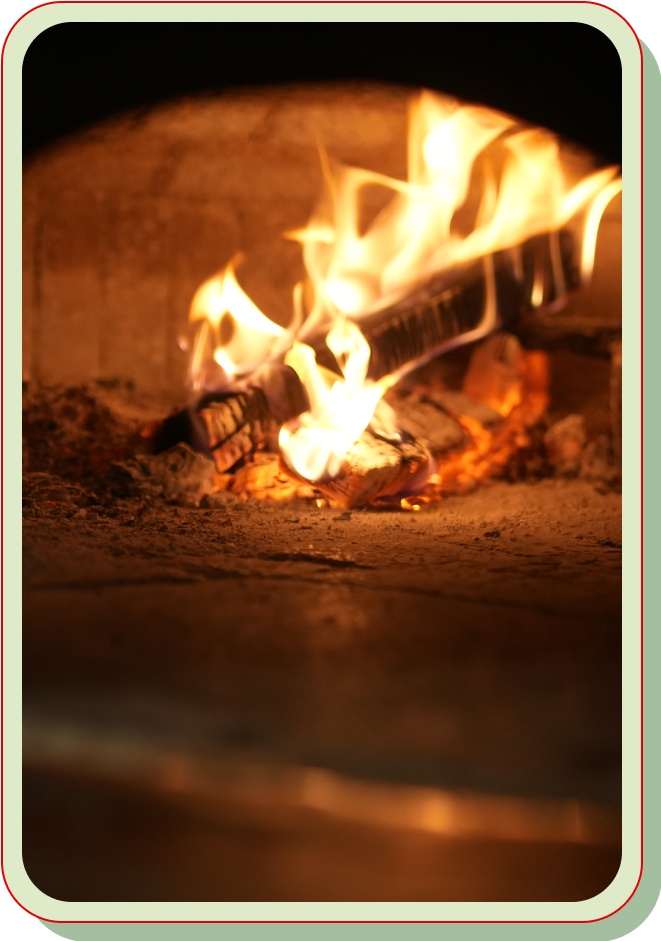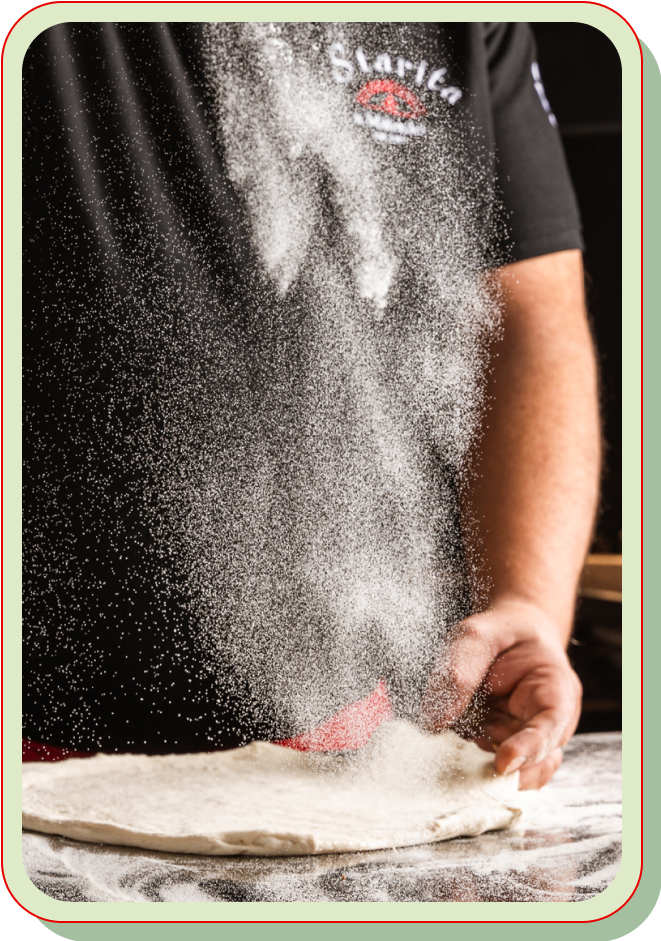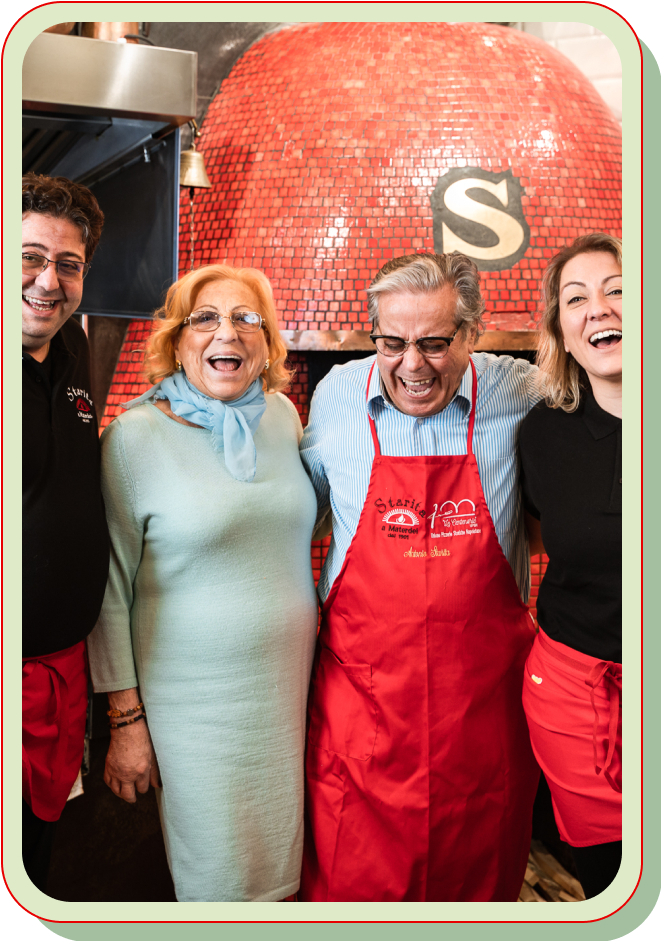 Our history has been passed down for generations. It began in 1901 in the Materdei district of Naples, when Alfonso Starita decided to open a local wine cellar, a place to also taste typical foods, which over time became a fried food shop and pizzeria.
In 1954 we were already an unmissable destination in and around Naples, we were in fact chosen to give logistical support and manpower to the filming of L'oro di Napoli.. We still fondly remember meeting with Sophia Loren and Vittorio De Sica!
Antonio Starita, our don Antonio, has firmly carried the tradition of the Materdei pizzeria on over the years, becoming one of the founding members of the Associazione de le pizzerie Centenarie and ensuring the recognition of Neapolitan pizza as a traditional specialty guaranteed by the EU.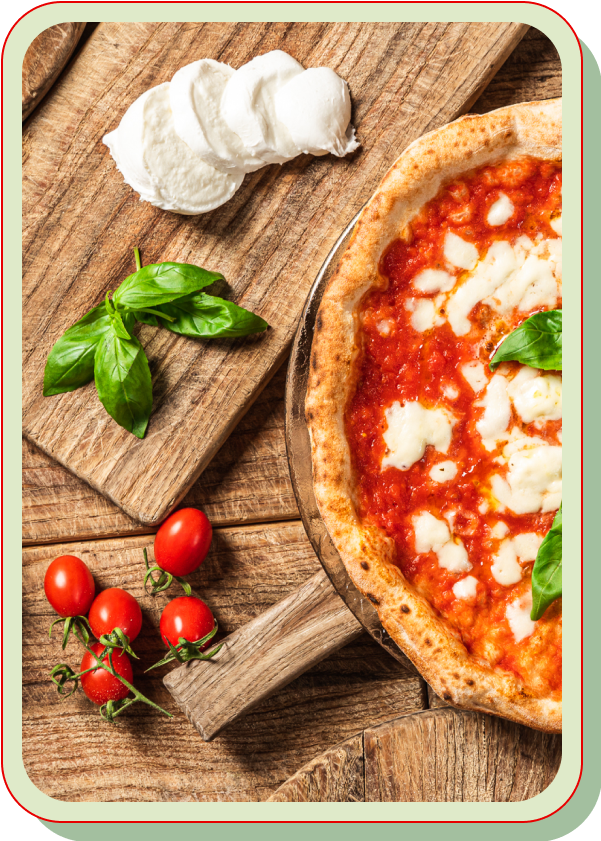 To customers who come to Starita we offer a unique gastronomic experience: tender wheat flour, natural leavening, hand stretched dough and Made in Italy ingredients. Above all, baked in a wood-burning oven, which for us is a philosophy and something to be defended.
On the occasion of the year 2000 Jubilee, we paid homage to Pope John Paul II with our pizza, delivered in a typical stove which was traditionally used for transport.
Over the years we have obtained numerous recognitions from newspapers and food guides such as La Repubblica, The Guardian, Gambero Rosso, The Michelin Guide, and today more than ever we want to convey the dedication and passion that we put into every dough we knead. Don Antonio together with Rosaria, their son Peppe and their daughter Mena: this is us, and this is Starita. We invite you to rediscover full and festive flavors, a method made of simplicity and wisdom, a place where you will feel at home.